Golf coaching is all about you and what you want to get out of your game. We pride ourselves on being good listeners and aim to provide the best possible professional advice, whilst ensuring each lesson is tailored and enjoyable for the golfer.
Why Coaching?
We're passionate about helping you play better golf.
Every golfer enjoys the game more when they're hitting good shots and playing well. This is our mission for you.
Think back to your last few rounds and try to pinpoint an area that cost you shots…
Maybe, you had too many three-putts as a result of poor distance control? Or did you miss too many fairways to the right meaning you had to chip out sideways? It could be that you play well in practice rounds with your friends but struggle to replicate that in competitions?
Through our experiences in the game and our PGA education, we appreciate that every golfer is different. That's why we offer a range of lessons and packages to suit everyone.
Lessons will cover:
Golf Fundamentals
Swing Basics
Short Game
Long Game
Course Management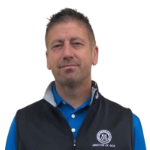 Tony Healy - Director of Golf
With over 20 years teaching experience, Director of Golf and PGA Professional Tony Healy has an outstanding track record. He has worked with coaches including Denis Pugh, coach to 2018 British Open winner Francessco Molinari and Colin Montgomerie, Nick Bradley who has celebrated clients such as Justin Rose and Paul McGinley and Gary Peddie, former Golf World panellist. Tony has coached many golfers over the years including several juniors who have since gone on to join the professional ranks and compete in PGA events.
---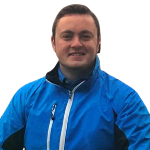 Miles Taylor - Senior Assistant Professional
Miles is incredibly passionate about helping all golfers achieve better results out on the course. In an aim to provide all golfers with an enjoyable golfing experience, Miles tried to deliver his coaching philosophy by keeping things simple, repeatable and suited to your game needs.
---